I think lighting is one of the hardest things to select in a room. It makes such a HUGE impact, and there a soooo many sweet options out there but lighting is just so gosh-darn expensive! For the more than two years of living in our house, Mike and I have replaced every. single. light. fixture. Well, Mike has while I just drool and watch his big, strong muscles bust off his T-shirt as he's wrangling the lights.
Anyway, because of the cost, most of our lights are DIY'd. The one I'm showing you today is my fav. Fav. Fav. Fav.
Mike hates when I abrev. Sor. bab. it's my blo.!
Did you catch that this light is my fav.?
Anyway, this was an INSANELY simple makeover that made a huge statement in the room. When my mother-in-law was switching out her light fixtures for new ones, I asked if I could have her dining room chandelier instead of her giving it to a local thrift store. She looked at me like I'd turned into a troll and said "Yes, but what for?" I told her I wanted to make it over and well, since it's free, it's worth a shot, right?
Here's the light in all her pre-brass glory. I'm sorry it's kinda hard to see - I didn't get a shot of it in the original room and with all the "natural elements" it makes the picture look like an optical illusion where if you look at it long enough in one spot, you'll start to see a waterfall or something. Anyway, these puppies are in every house that was built in the 90's, and they're a dime-a-dozen in thrift stores today. If you live by a Habitat Re-use Store, you're in luck - those places are jack-pots for lights like these.
All I did was take out the bulbs and stuff the tea-light looking parts with newspaper, jimmy-rig it to a tree, and spray paint the heck out of it (four light, thin and as even-as-my-spaz-hands-can-do coats). I even painted the cord and chain so it'd all be uniform.
Once dry, I toted it upstairs and promptly asked Mike to drop everything and install my creation. Here it is: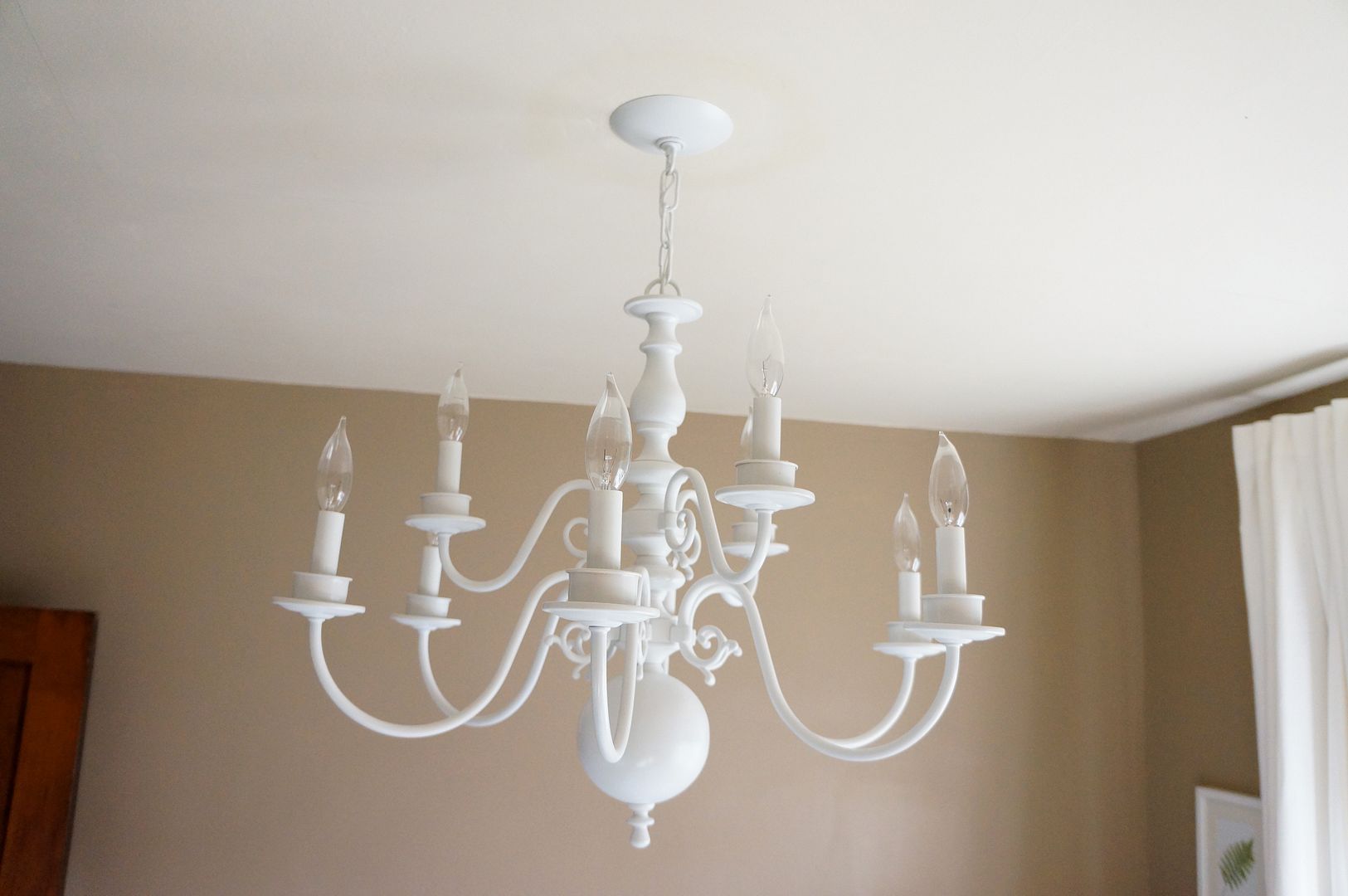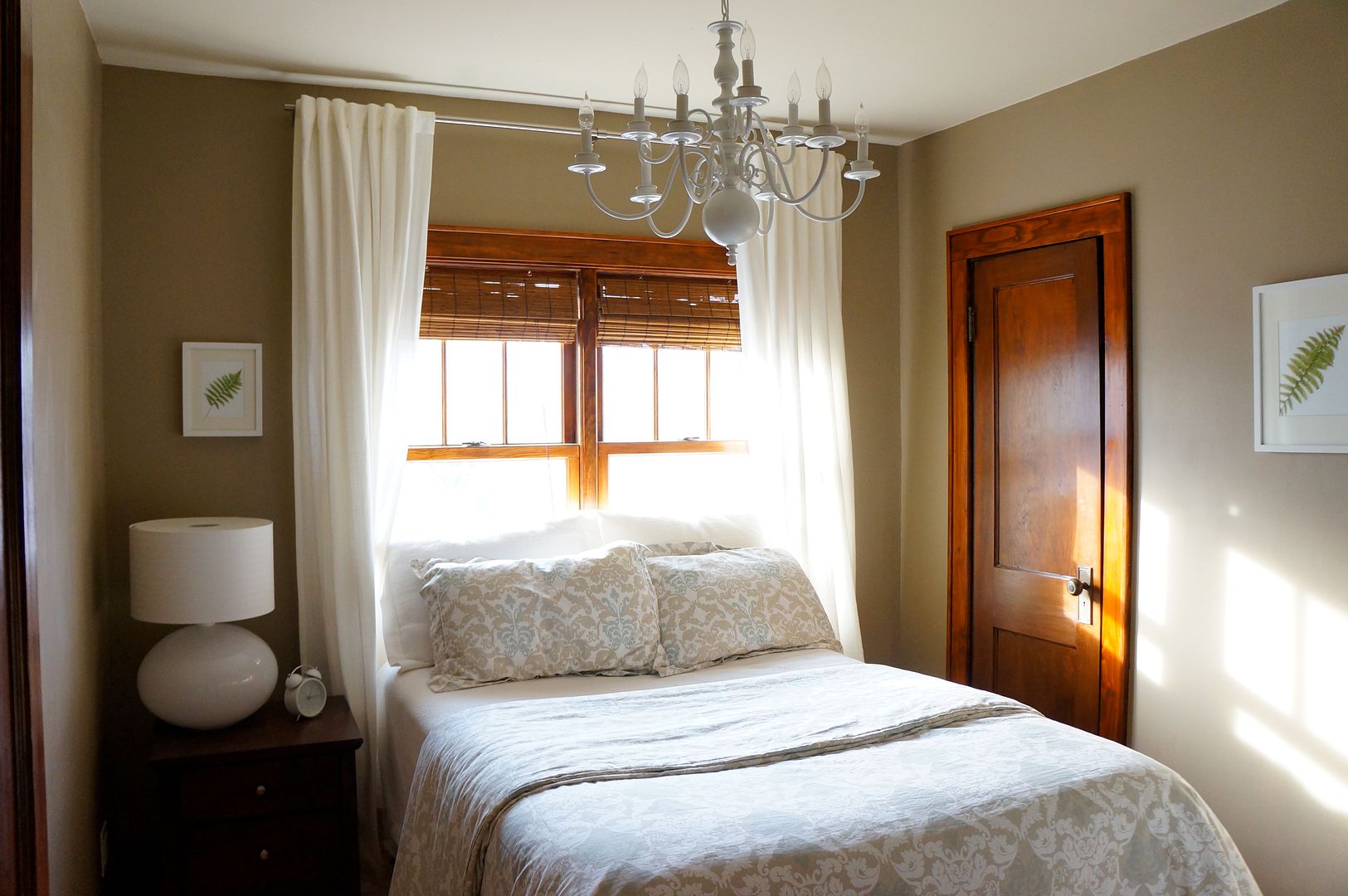 Just realized I haven't shown you my guest room in a looooong time. I'll have to do a lil post on it's evolution soon!