Created by a mobile app developer after a bad home buying experience, Real Happy is another great place to start for realtors looking for a new and productive way to market and coordinate demonstrations.
Do you have any suggestions for products that you would like to see reviewed by our real estate technology expert? Email to Craig Rowe.
Real Happy is an ad management and listing marketing app.
Platforms: iOS
Ideal for: List agents
Top selling points:
Fast property entry
Show feedback system
Central booking without listing landing pages
Minimal, efficient user experience
Request text codes
Main concern:
My only concern is the developers redesigning the app while working with MLSs or large brokers. I hope you review updates carefully.
What you should know
The show apps keep coming back, and they're good.
A couple of standout features that come to mind on Real Happy and they reflect what I liked about Instashowing.
The first is a separate listing page for each marketable property. Providing a single point of contact for travel agents is key to ensuring that shows remain efficient, timings are met, and the same information is conveyed every time.
Another is the urgency and importance of buyer feedback. The "really happy" in the branding of this app comes from the emoji-based feedback symbols. I'm not talking about silly symbols, just a set of basic "mood faces" that buyers have a quick way to communicate. Of course, it can range from "sad" to "excited" or whatever.
(There's a reason doctors use a 1-10 scale to describe pain – it's easy.)
The system is used to also show sellers the average market valuation of their home by compiling the reviews after several screenings.
New entries can be created manually or using a Google search. Standard information fields can be set up for faster creation, but the user can fill in the standard fields set up quickly enough with lengths, instructions, owner contacts and notification deadlines, and determine whether the seller, agent, or both are required to confirm. Sellers will of course be notified by SMS or email (agents can also call) according to the notification period.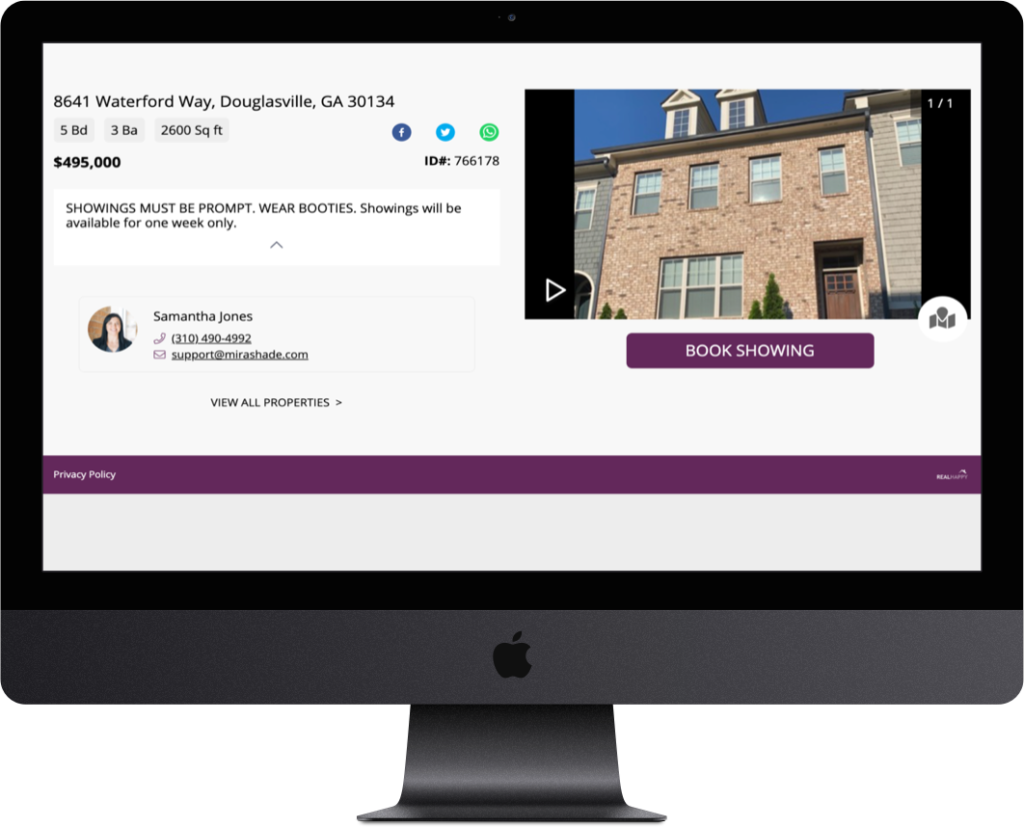 The link to the landing page and booking calendar is then created for sharing via social networks, the automatically generated text codes or even via QR code, which is also a nifty way to advertise open houses.
When real estate is very popular, as it seems now, the seller and agent see a list of requests that they can approve or reject with the tap of a finger.
They can also access previous demonstrations and their feedback through their demonstration interface, and add an ad hoc manual demonstration for special circumstances, such as:
Feedback templates can be created or customized for each property using simple text boxes. Buyers are sent feedback requests via SMS after each ad, and the results are automatically populated under the property in question.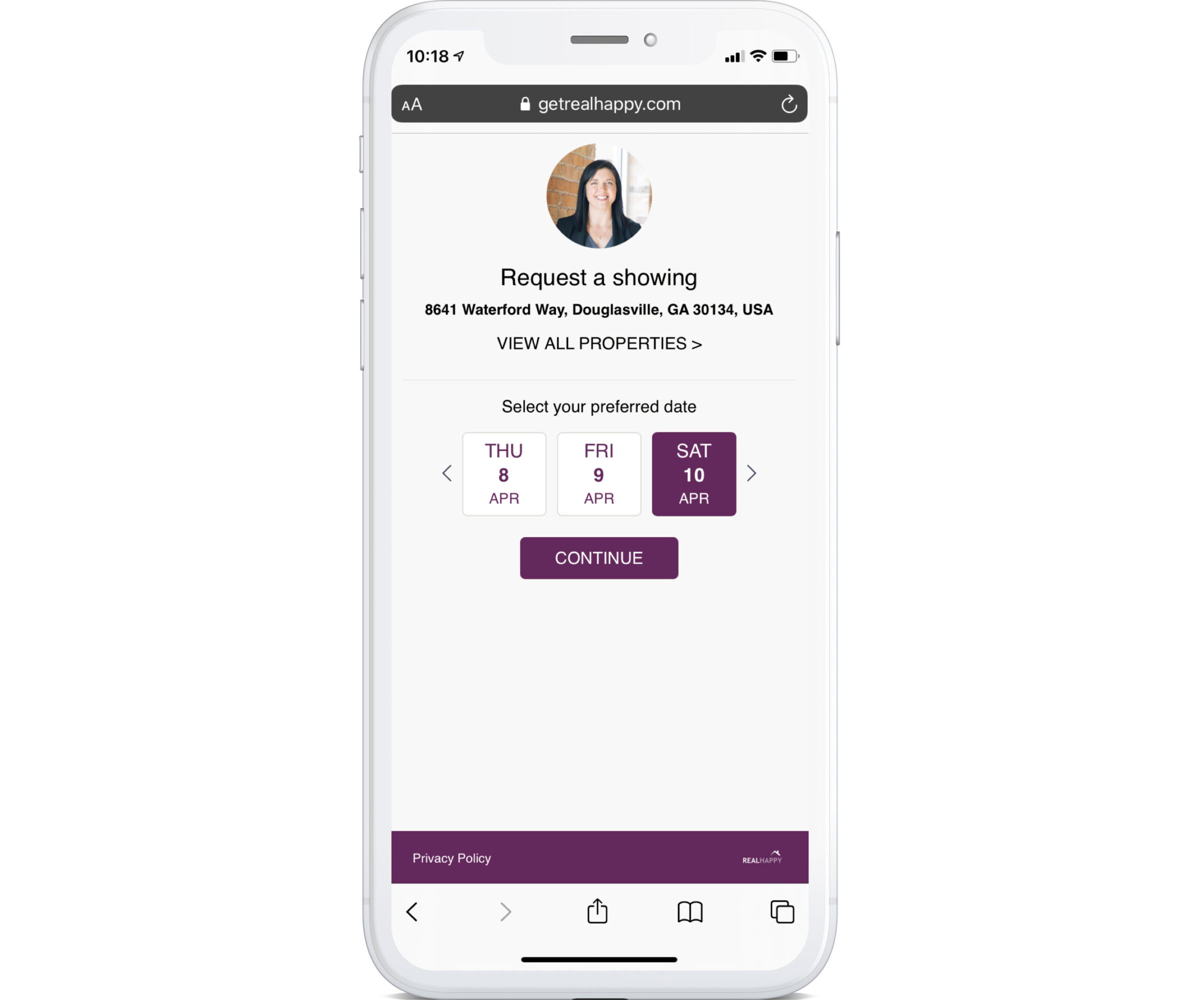 Marketing open houses is also child's play with Real Happy. People register on the landing page, where they are also greeted with the basic open door questionnaires. When the form is called up, the software automatically creates a new contact, which speeds up follow-up after the event.
There is an incentive system built in that creates a link from the completed open house feedback form (also with the smile face indicators) that can be used to give buyers a gift card, virtual tour or other form of recognition to send.
Other features of the app include private notes for salespeople, listing performance metrics, and CSV exports of contact lists for CRM import. The company is working on direct CRM integrations. Oh, and Real Happy works offline too. A nice gesture.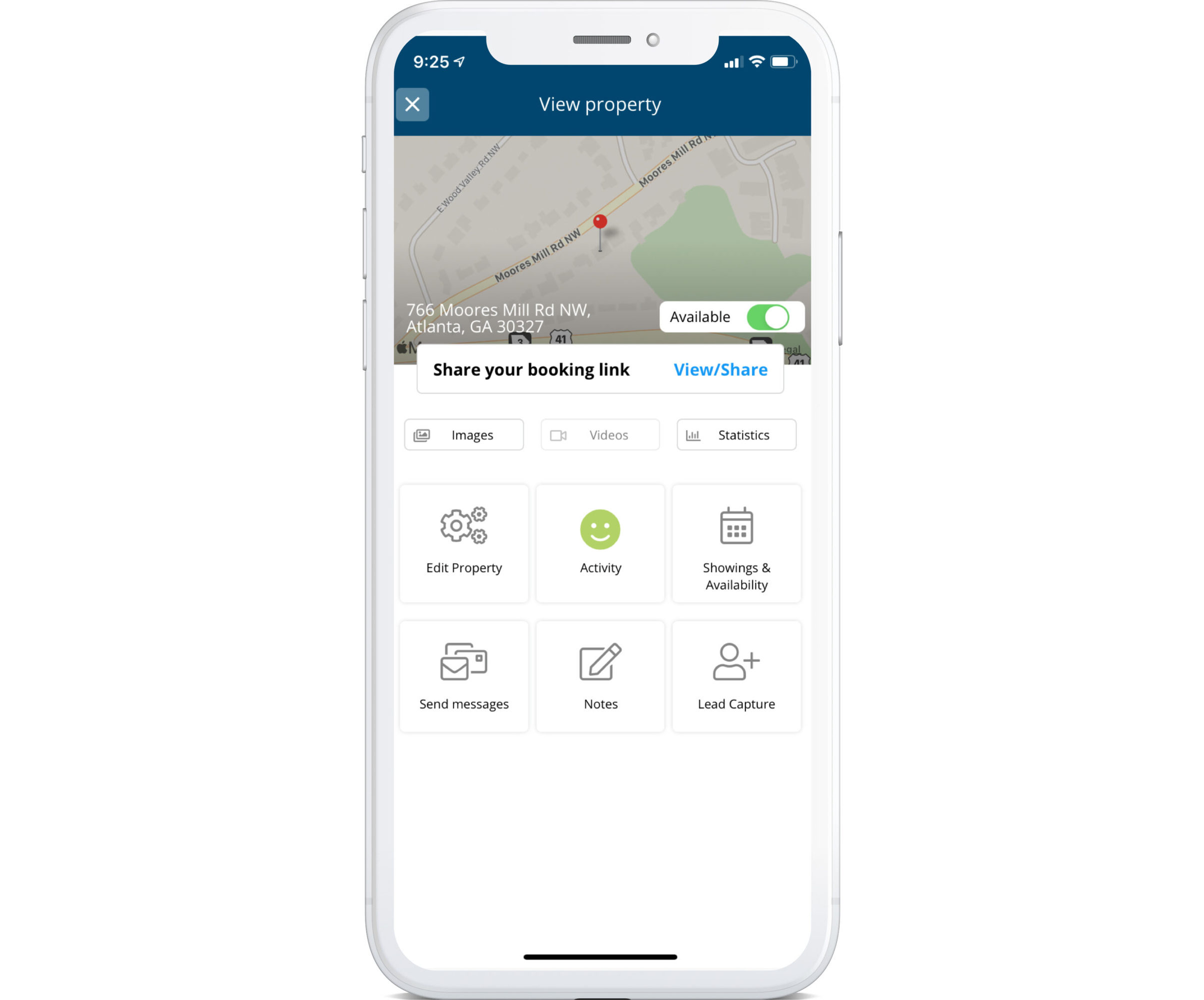 Visually, the app is designed in an intelligent, minimalist way and only uses colored symbols and buttons to highlight the functionality. It's very clear that its developers have a background in mobile app design – it's showing everywhere.
The functions all flow together as they should. There is nothing here that does not have to be that tarnishes the value proposition.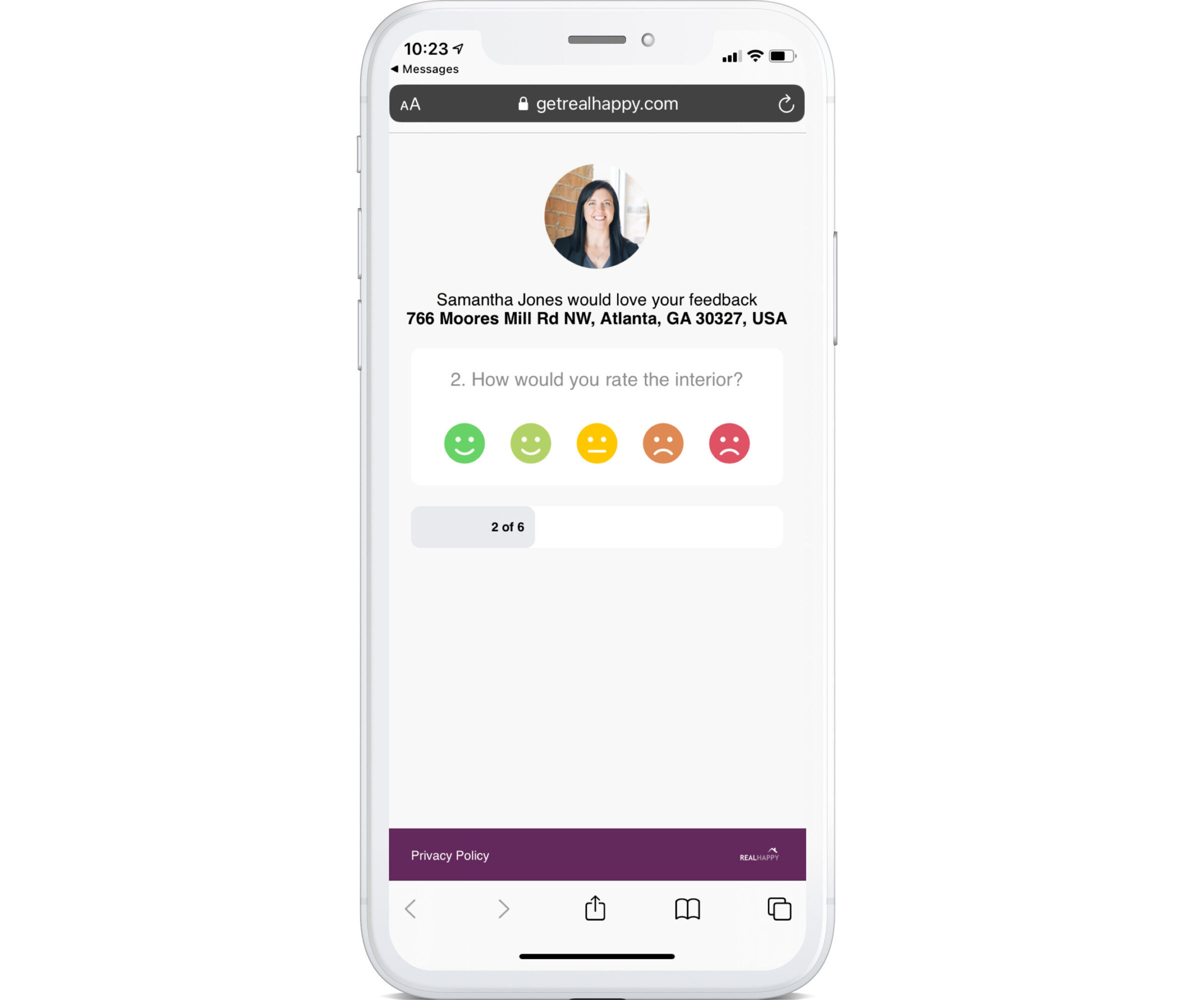 Like Instashowing, Real Happy was in development long before Zillow acquired Showingtime. Still, the company knew it should start its beta test sooner rather than later.
I am glad they did. Just as you should be.
Do you have a technology product you'd like to discuss? Email to Craig Rowe
Craig C. Rowe started at the start of the commercial real estate dot-com boom, helping a number of commercial real estate companies build their online presence and analyze internal software decisions. Now he helps agents with technology decisions and marketing by reviewing software and tech for Inman.