Maverick Aviation experts believe their jetpack can replace costly helicopter deployments and time-consuming traditional inspections in inaccessible locations.
The jetpack is the brainchild of Hollywood animatronics expert Matt Denton and Royal Navy Commander Antony Quinn.
It uses a unique Vertical Takeoff and Landing System (VTOL) and is designed for hands-free operation, allowing people to fly more safely and make pinpoint landings on structures that are difficult to access – from wind turbines to buildings and construction projects.
AAdvanced manufacturing techniques such as 3D printing and materials such as aluminum, titanium and carbon fiber make the jetpack very light, so that it can travel between 16 and 50 km / h depending on the task.
The control system is extremely intuitive and the operator can turn on a built-in autopilot so he can multitask while in flight if necessary.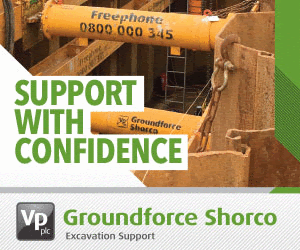 Early work on the control system software was funded by a £ 97,000 grant from Innovate UK backed by Maverick's grant partner Catax.

The first manned test flight is scheduled for next summer and the company is looking for further investments to bring the jetpack to market.
Co-founder Matt Denton is best known for his work on animatronics and control systems, having worked on numerous Star Wars films in which he developed the 2015 BB-8 droid from Star Wars: The Force Awakens.

Antony Quinn, CEO and Co-Founder of Maverick Aviation added: "The jetpack uses the same jet engines as in a passenger plane, only ours are the size of a rugby ball.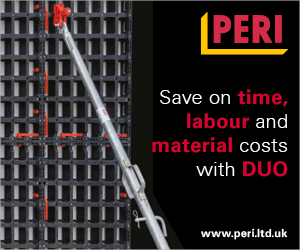 "What is unique about what we do is the computer-controlled autopilot system that makes flying effortless and easy to control with precision. This is how we turned jetpacks from exciting to useful.
"Flying is so intuitive that the cost of training is so low that all sorts of professionals are suddenly able to work safely and quickly in the most inaccessible environments.
"I realized that the growing onshore and offshore wind industry really needed such a solution. Your engineers climb ladders for hours every day in these structures and in an emergency it is almost impossible to get down quickly. Drones can be useful for inspections, but in many cases you will need to get an engineer there.
"During the tours through Afghanistan and Iraq, the number of possible use cases increased and I realized how great the opportunity is. The potential is almost endless.
"Before people used a £ 30 million helicopter to do some simple tasks, we can offer a bespoke solution at a fraction of the cost."