Unite construction union supports the demonstration at Kier's Basingstoke office after a dispute over their contract for Highways England Area 3, which includes Hampshire, Surrey, Oxfordshire, Wiltshire and parts of Buckinghamshire.
Unite officials said the workers – who have been on seven-day, 24-hour duty throughout the pandemic – only receive Statutory Sick Pay (SSP) worth just £ 96.35 a week when they are not working.
Kier employees in the office and direct at customer Highways England receive full sick pay for up to three months.
Unite Regional Representative Malcom Bonnett said, "Kier's workers, who work whatever the weather to keep the southeastern highway network fully functional, earn full sick pay when they are sick.
"The pandemic has exposed the fact that workers with SSP that is less than £ 100 a week simply cannot survive.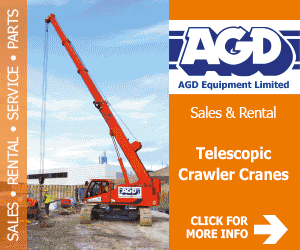 "The lack of sick pay means that employees continue to come to work even when they are sick. In normal times due to the safety-critical work they carry out. this could have tragic consequences. During the Covid pandemic, it creates an unnecessary risk of contagion.
"There is simply no justification for office workers to receive full sick pay while highway workers only receive SSP."
A Kier spokesperson said: "The working conditions of our highways operations workforce, including those employed in Area 3, are in accordance with the Joint Council of the Construction Industry, a union-backed national agreement.
"The well-being of our employees is our top priority and we are therefore obliged to work on this matter in cooperation with Unite."