The robot platform with a robust telescopic arm can reach up to 4 m and has drilled and installed high ceiling anchors on a construction site for the contractor.
It is designed to autonomously navigate construction sites and carry out specific tasks with improved productivity, quality and safety.
Vaibhav Tyagi, Head of Innovation at Skanska UK, said: "The advancement of robotics in construction has the potential to deliver huge benefits in terms of both safety and productivity.
"By automating tasks that are repetitive or pose a risk, such as B. Working at height, we can protect our employees and at the same time improve the accuracy, speed and quality of the task. "
The Collaborative On-Site Construction Robot (COSCR) platform includes a rugged mobile base and site-sensing technology connected to BIM software systems to enable it to safely and accurately navigate a construction site.
The machine was developed as a project funded by Innovate UK. It has combined factory automation and robotics expertise from HAL Robotics, ABB and InnoTecUK along with project management expertise from BRE, site access and production experience from Skyjack, and engineering expertise from Skanska.
COSCR can be operated manually or autonomously. In manual mode, an operator uses a controller to move the robot around the construction site.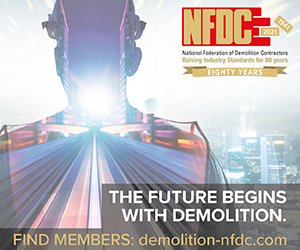 In autonomous mode, the robot uses integrated sensors and maps derived directly from BIM data to safely navigate the construction site and carry out planned tasks.
Sebastian Andraos, Director of HAL Robotics, the lead party of the consortium, said: "We strongly believe that COSCR platforms and similar platforms will have a place on construction sites in the near future and have worked to ensure we understand the standards that must be met for this to happen. "