The latest official production figures show that the strong recovery in the construction industry has been halted by product and material shortages.
According to the current ONS report for July, the growth in production volumes was also influenced by rising raw material prices such as steel, concrete, wood and glass.
Monthly construction output fell 1.6% in July, driven by a decline in repairs and maintenance (2.4%) and 1.1% fewer new orders.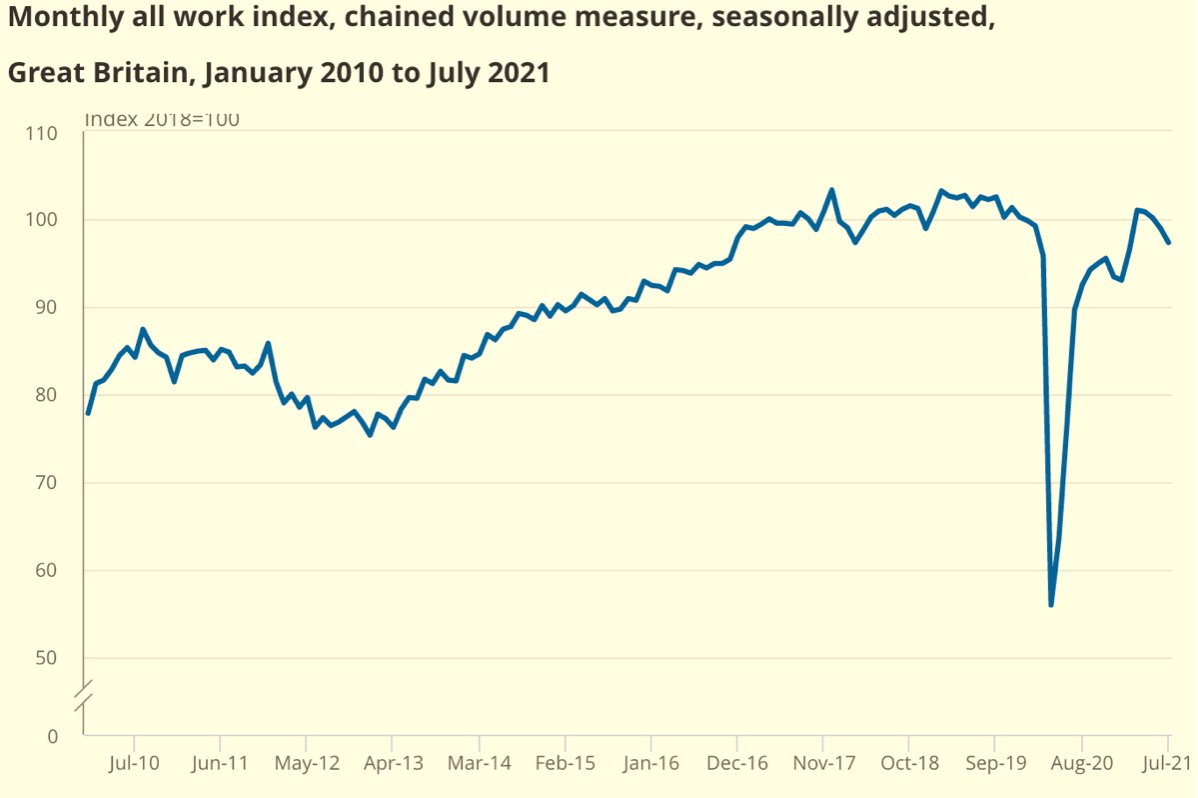 Mark Robinson, group chief executive of public procurement company Scape, said: "The first significant decline in construction output after several months of growth should come as no surprise given the ongoing impact of material and labor shortages over the past few weeks.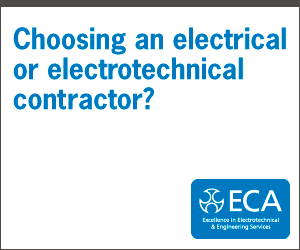 "The sector has already overcome many of the significant challenges posed by the pandemic and managing short-term inflation risk should be an immediate priority.
"A stronger cooperation between customers and contractors will continue to be of central importance and help to create a responsible and healthy environment from the start."
He added: "This includes obliging large contractors to adopt fair payment practices, which increases cash flow for SMEs and relieves the burden on smaller suppliers. "The decisive factor is that these challenges must not dampen ambitions, as state funding continues to be geared towards green and integrative community renewal in the context of the upswing.
"With many important projects in the pipeline, purchasing will play a crucial role."
Private housing construction, both for new buildings and for repair and maintenance, led to the monthly decline in construction output. The only sectors that maintained significant growth momentum were infrastructure and industrial new work.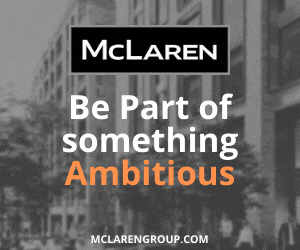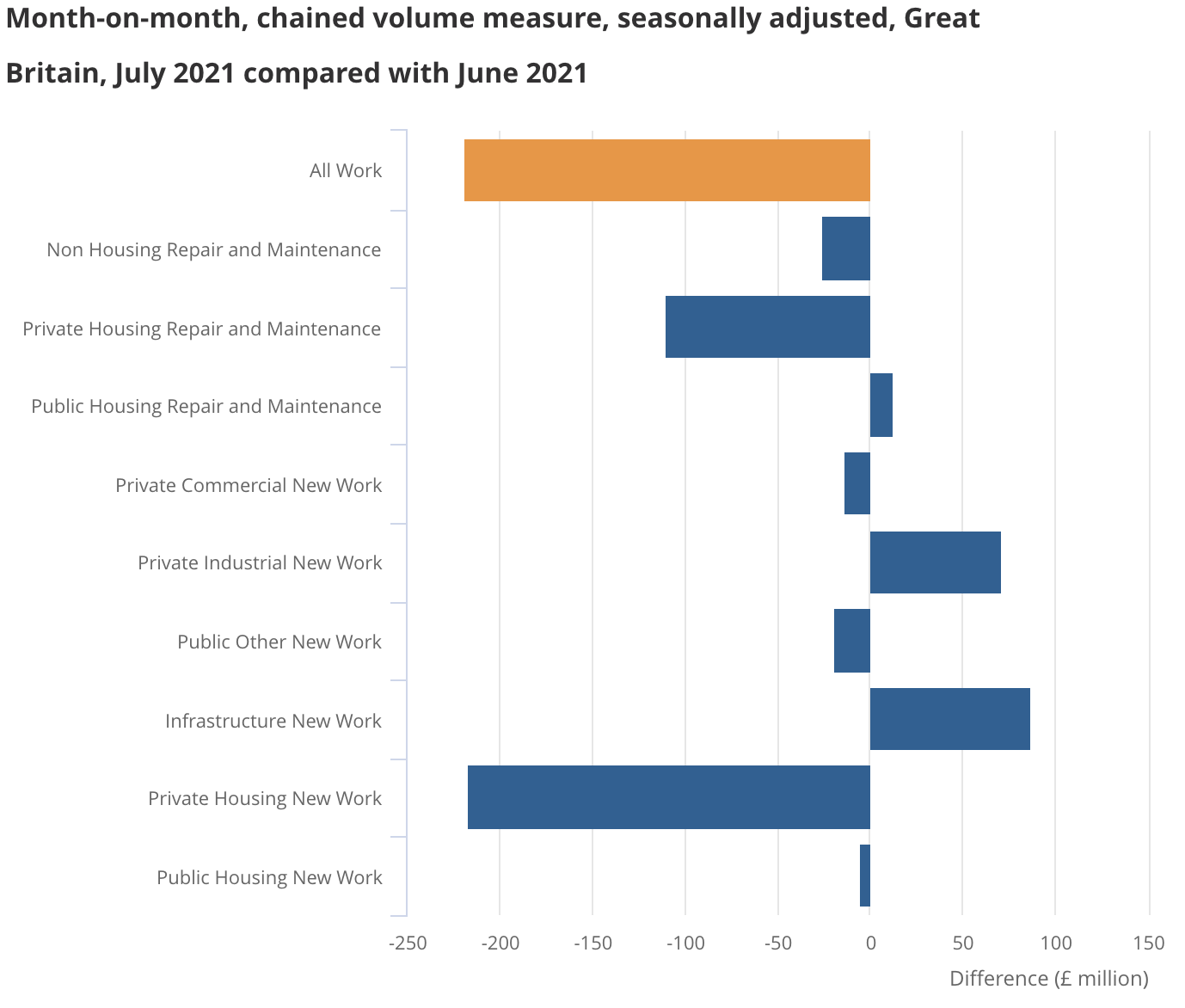 Beard's chief financial officer, Fraser Johns, said, "With the ONS numbers putting production below pre-Covid-19 levels for the first time in months, we are seeing the real long-term effects of the pandemic being felt.
"The supply chain problems and price hikes caused by the global slowdown in production and frictions at borders due to Brexit have shattered customer confidence and are a real problem in terms of future growth.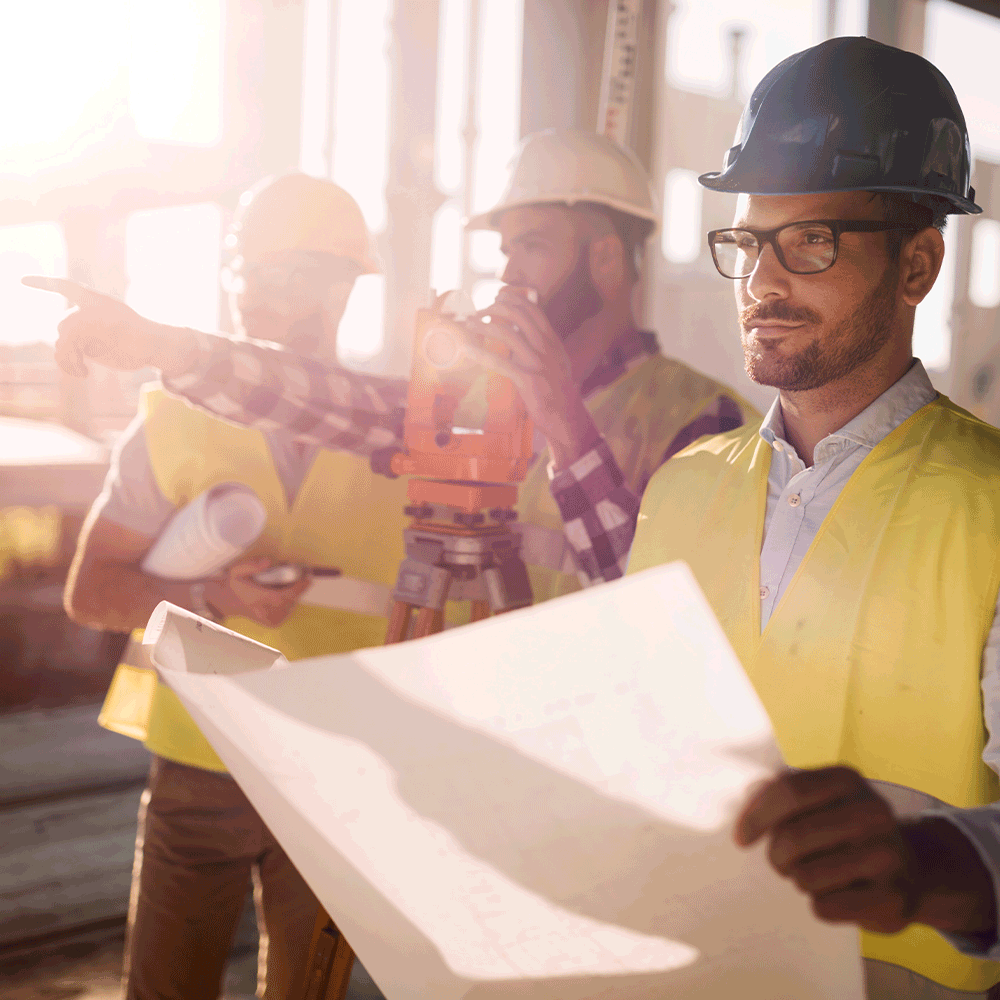 "As an industry, we have been warning since the beginning of the year that the main threat to recovery would be supply chain problems and price increases. Companies now only price a job on one level so that it increases significantly by the time the material is ordered.
"Contractors need to be proactive in addressing this issue by working closely with customers and consultants, making sure they fully understand the effects of delays and price increases, and cultivating close relationships with suppliers.
"By evaluating the situation on a daily basis and introducing multi-level procurement processes to cushion the extended lead times for certain materials, we can reduce the risk of project interruptions on site.
"But the reality is that we are facing a tough winter, especially if more waves of Covid continue to affect production."